Album artwork for Sufjan Stevens
In the beginning of 2020, I was contacted by Sufjan and reps from Asthmatic Kitty Records for the usage of my flash painting for an upcoming single that was to be released in the summer of 2020. Working with Sufjan and the Asthmatic Kitty Records team was an absolute pleasure.
Definitely grateful for the opportunity, as the Coronavirus Pandemic wreaked havoc to many artists, business owners and industries the entirety of 2020.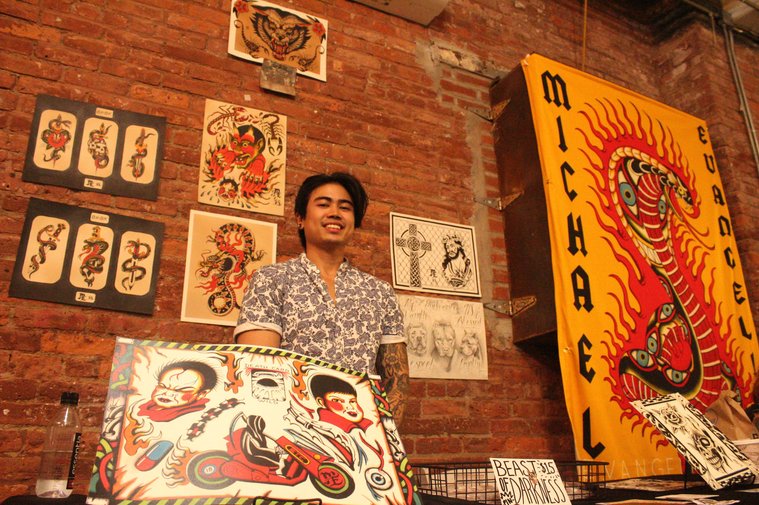 Third Annual We Are Inspo Expo - INSPO 3XPO
"We Are Inspo,​ "Inspo" for short – is a non-profit organization, that provides a creative community space that unites people of color to access a platform to create, and inspire established in 2016. Composed of talented, inspired, and creative young adults, we strive to support one another, uplift each other's strengths, and grow together."
I had the honor of being a vendor and to display original artwork at the third annual Inspo 3xpo. Huge thanks to Jai Bailey for bringing me on board.
New York Times: The House of Artisanal Pain
Behind The Circle featured in the New York Times
The tattoo shop I apprentice at, Behind The Circle was featured in an article by the New York Times. I arranged for the meeting with the journalist, Derek Norman to come by the shop. Mr. Norman was interested in writing an article about us and we had been in contact through email.
Such a great honor to be mentioned in The New York Times.
Bundók Saints: A Filipinx Diaspora Group Art Show
Opening Reception
I had the opportunity to participate in a group art show with other Filipino American visual artists at C'mon Everybody in Bedstuy Brooklyn. This group art show was organized by Andie Millares and was a great effort in connecting Filipino American artists within the local community. My flash painting, titled, "Knock-out!" will be on display until June 22nd. This piece is also available for sale.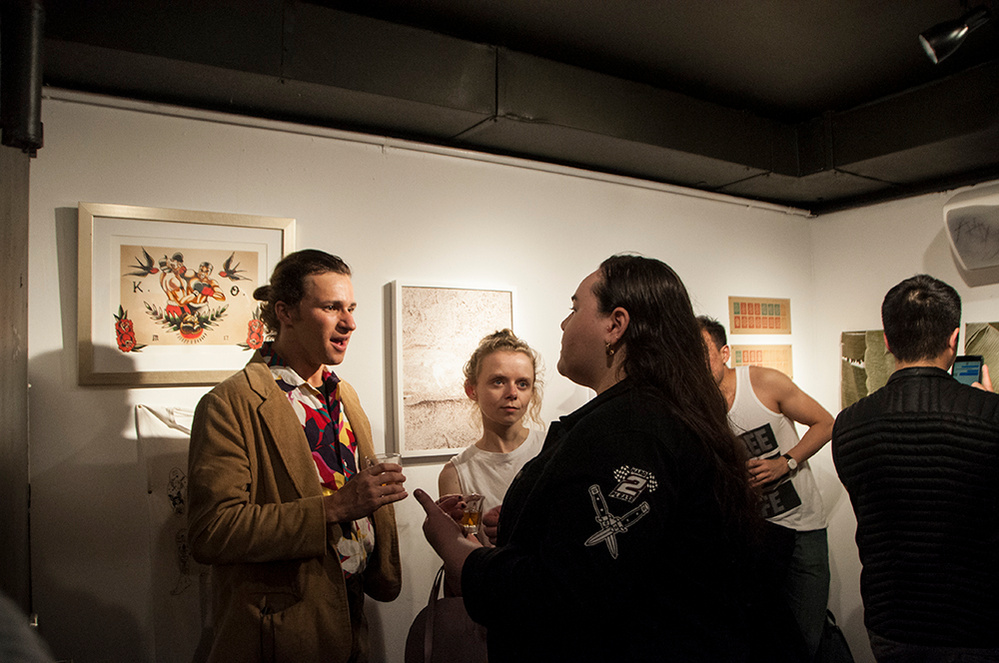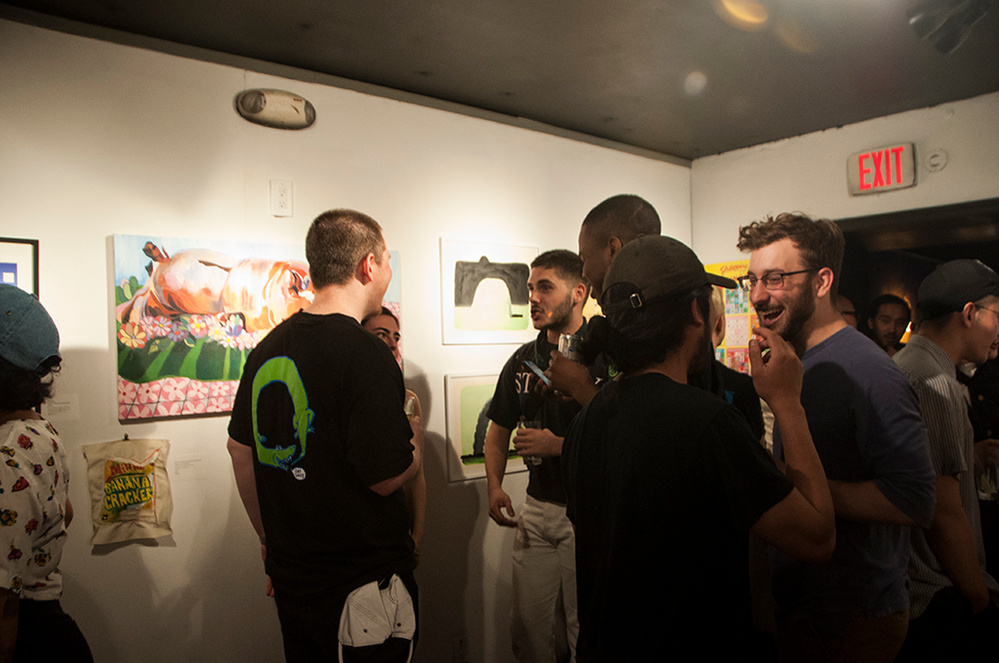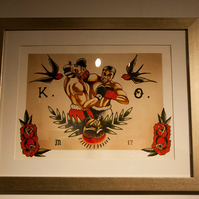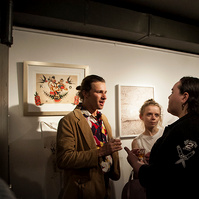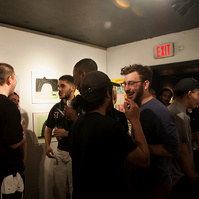 Mural of Dreams
I had the opportunity to participate in ChalkFIT, an annual outdoor art project by the Fashion Institute of Technology. Each year, seniors from the Illustration major create a mural based on an annual theme. This year's theme was "Dreamers" and the subject I chose to create was a creature from Japanese mythology called Baku. Baku is a mythological creature that devours dreams.